Winston-Salem, NC (May 13, 2022) – The YMCA of Northwest North Carolina announced today that Darryl Head has been named President and Chief Executive Officer, effective May 16, following an extensive six-month national search. Selected by the Y's Board of Directors, Head is currently serving as the interim leader for the organization and will succeed Stan Law, who stepped down in December 2021 to serve in the same capacity at the YMCA of Greater Charlotte.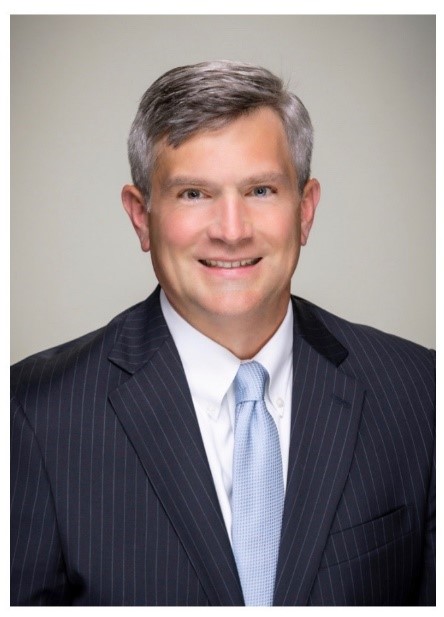 "It is an honor to become the next President and CEO of the YMCA of Northwest North Carolina," said Head. "Having spent my entire career in YMCA service and with this association for the past 16 years, I look forward to expanding our impact in the communities we serve. I am proud that our Y is a known leader in innovation, collaboration, and philanthropy across the Y movement and I look forward to continuing that tradition, while positioning our organization for future growth. I can't wait to continue working with our great staff and volunteer team to deliver on our mission."
Growing up in Y programs like Adventure Guides (formerly Indian Guides) and youth sports, Head joined the YMCA of Northwest North Carolina in 2006 as Vice President of Operations of the William G. White, Jr. Family YMCA. In 2015, he became Senior Vice President / Chief Operating Officer and is currently leading the organization as Interim President and Chief Executive Officer for the second time. Before arriving in Winston-Salem, Darryl worked for the YMCA of the Triangle (Raleigh) and the YMCA of Middle Tennessee (Nashville). His career with the Y started in high school where he was a lifeguard and sports official and continued throughout the summers at Camp Sea Gull until he began his professional service.
"We are thrilled to remove the 'interim' tag from Darryl's title to have him lead our Y at such an important time in our organization," said Wesley Davis, Chair of the YMCA of Northwest North Carolina Board of Directors. "In addition to his impressive and distinguished career as a servant leader and community collaborator across the YMCA movement for more than 27 years, he is a visionary leader of unquestionable integrity, faith, and compassion who will take our Y to even greater levels of impact. We have found the right leader for our association, but more importantly, the right leader for our communities."
A graduate of the University of North Carolina at Chapel Hill, Head is a natural community leader. He is a long-time member of the Reynolda Rotary Club, serving in many officer roles, including President, and has dedicated thousands of volunteer hours coaching youth sports in our community. Head and his wife, Karin, reside in Winston-Salem with their children, Reed and Hayden.
About the YMCA of Northwest North Carolina
The YMCA is one of the nation's leading nonprofits strengthening communities through youth development, healthy living and social responsibility. The YMCA of Northwest North Carolina engages more than 115,000 men, women and children annually – regardless of age, income or background – to nurture the potential of children and teens, improve the community's health and well-being and provide opportunities to give back and support neighbors. Anchored in communities across seven counties, the Y has the long-standing relationships and physical presence not just to promise, but to deliver, lasting personal and social change.