From board members to youth sports coaches to smiling greeters, volunteers are the heart of the Y. Hundreds of business leaders, community members, parents, teens, and so many more dedicate their time and talent to strengthening our local community through youth development, healthy living, and social responsibility. Becoming a volunteer allows individuals to give back and learn something about themselves in the process. After all, the Y is a nonprofit like no other. Get involved today!
All prospective volunteers must fill out an application and a background check authorization form. To apply to be a coach, click here. Then, call or stop by your local branch to find out more about getting involved with your YMCA.
Volunteer Opportunities
Membership
Stay tuned for more information!
Coaching & Scorekeeping
All youth sports such as basketball, soccer, flag football and T-ball. Contact p.whitbred@ymcanwnc.org for more information.
Outreach
Many of our volunteer opportunities are available through the YMCA's Community Outreach Programs. For more information on all of these programs and how you can help, please contact your local branch. We are continually looking for volunteers for the following programs:

Hispanic Mentoring Programs:
Stay tuned for more information!
Literacy Initiative:
Teach an adult to read (Adult Reading Program)
Teach an adult to read and speak English (English As A Second Language Program)
Interested in Volunteering? Email or call us at 336 727 9850
Click here for more information on our Literacy Initiative
Youth Services
Stay tuned for more information!
Special Events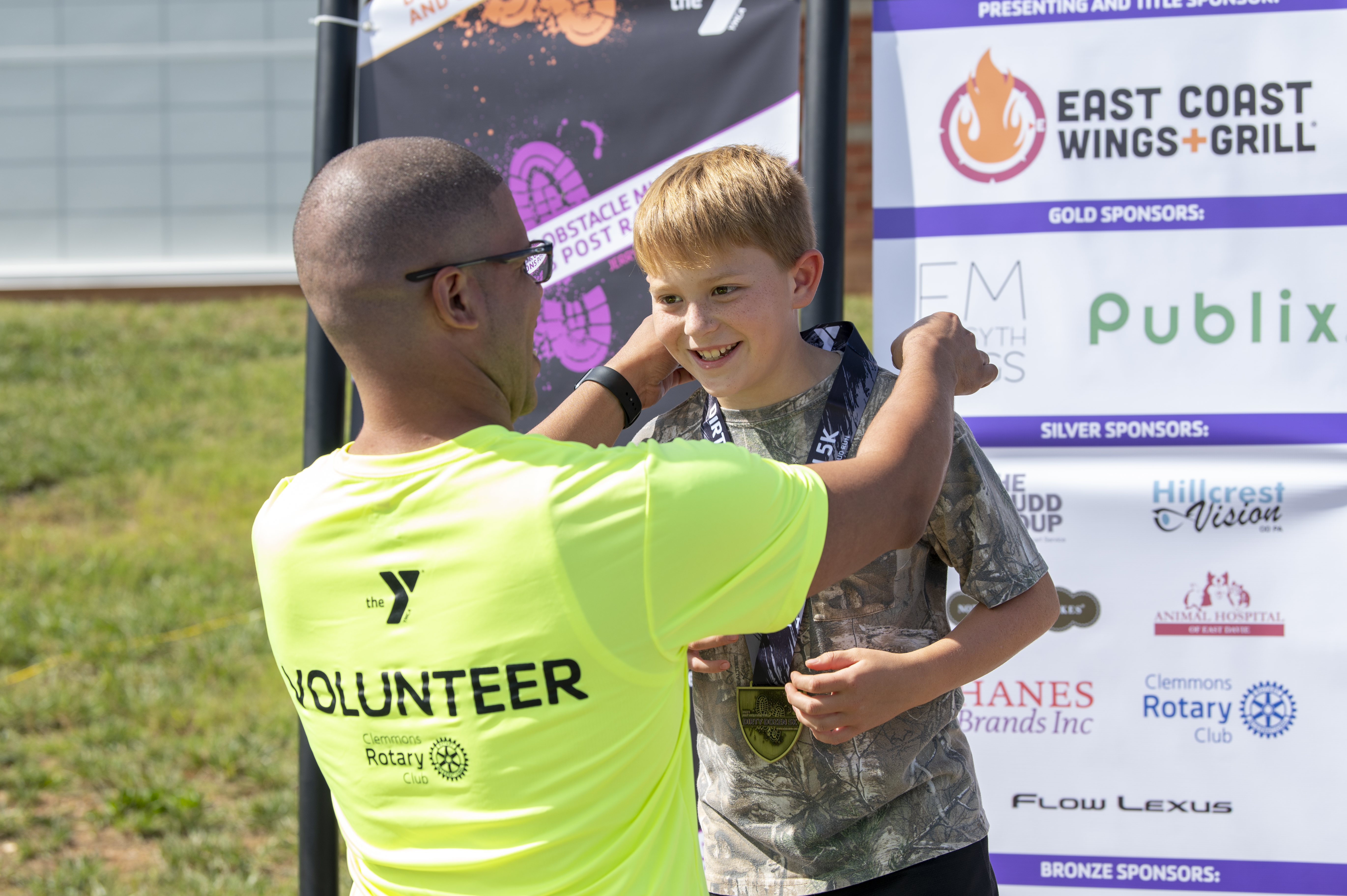 Dirty Dozen 5K Obstacle Mud Run
We welcome all staff, college students, and community members to volunteer at the Dirty Dozen 5K Obstacle Mud Run and Clemmons Post-Race Bash; sign up to volunteer today!
Mistletoe Race Half Marathon, 5K and Fun Run
To volunteer at the Mistletoe Run, please email us at mistletoevolunteer@ymcanwnc.org.