During our Annual Celebration we honored those who have supported our association and contributed to the growth of its mission and impact. We inducted the late Richard "Rick" French into our Red Triangle Society, presented 13 volunteers of the year with the Strong Award and presented Carver High School's inaugural Youth and Government delegation with the Youth Leadership Award.
Red Triangle Award
Created in 2002, the Red Triangle Society is the highest honor a YMCA volunteer can receive. Recipients demonstrate long-term and significant commitment, enthusiasm and dedication to the YMCA mission.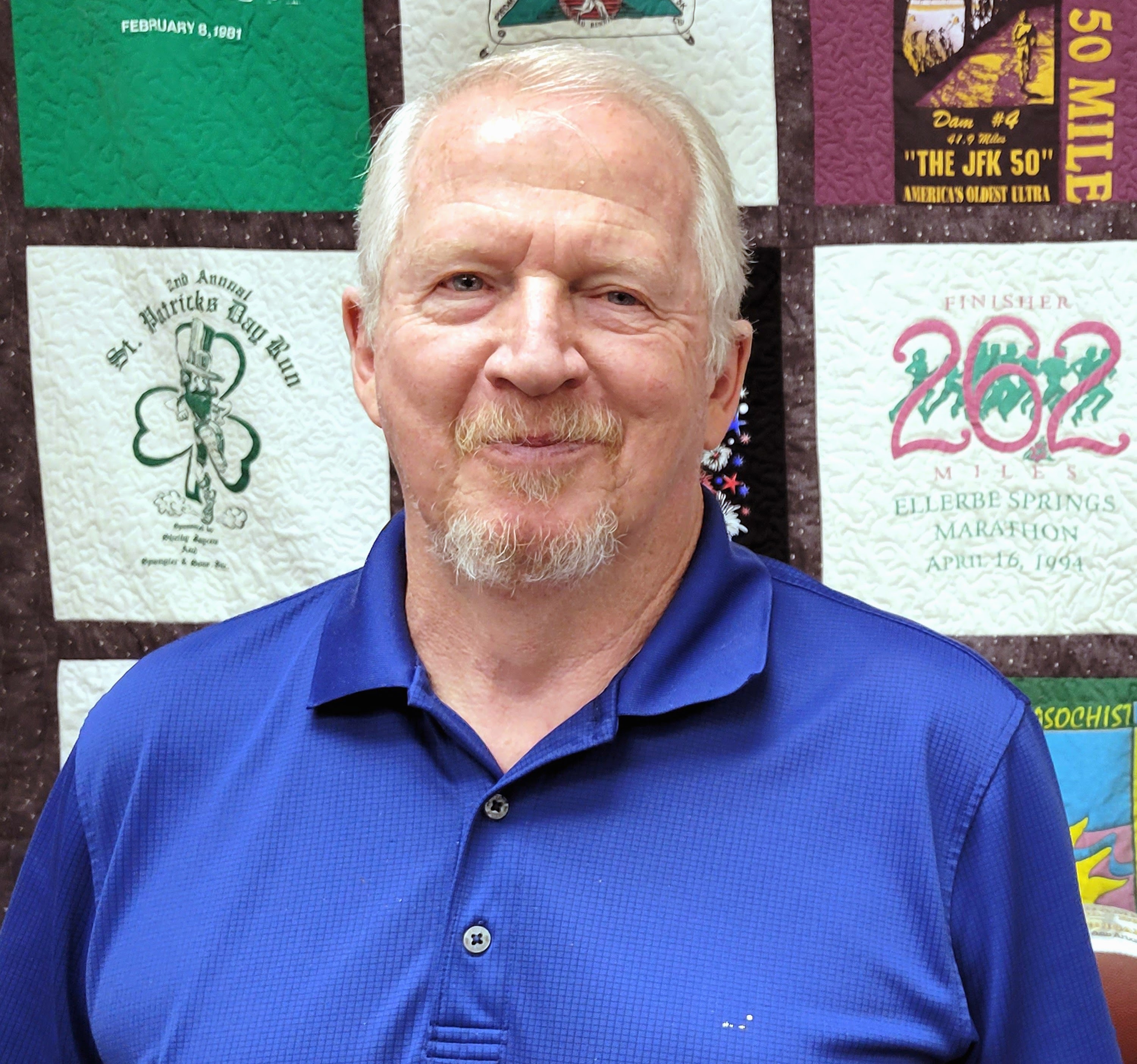 For more than two decades, Richard "Rick" French supported the mission and vision of the YMCA of Northwest North Carolina (NWNC) through his quiet and influential involvement at the Alexander County Family YMCA. He was more than a board member, he was a visionary who made an impact on everything he was involved in. He led the branch relocation efforts, supported annual and capital fundraising efforts, organized races, advocated for the Y across the community, and had the ability to connect with others that positioned the Y and its programs for success across the entire community. The YMCA of NWNC is honored to induct French, posthumously, into the Red Triangle Society, as he lost a courageous battle with cancer on December 24, 2022.
Strong Award
The Strong Award is presented to a Y volunteer for their dedication to supporting a branch, including YMCA Youth Development and YMCA Camp Hanes, and its programs in the previous year. 
Jason Durmire joined the Alexander County Family YMCA board in 2021 and has been a dedicated volunteer and board member ever since. Over the past two years he has helped with Bright Beginnings, ensuring a fun and fulfilling experience for all children involved, and has actively identified and recruited new board members. In 2023, Durmire will assume the role of the Alexander County Y's Annual Impact Fund board chair.
Lexie Lednum has worked tirelessly to renovate the raised garden beds at the Davie Family YMCA, planting tomatoes and sweet potatoes to provide fresh produce for the Y's summer camp families, members and staff. His hard work, passion and green thumb has allowed the Y to further its mission of helping all people reach their God given potential in spirit, mind and body in a fresh new way.
John and Susan Royster are dedicated, longtime members of the Jerry Long Family YMCA and are among the first to lend a helping hand. Over the years, they have supported and volunteered at programs and events like the Dirty Dozen 5k and Fun Run Obstacle Mud Run, Angel Tree, and Bright Beginnings. Additionally, they have consistently contributed to the Jerry Long Y's Annual Impact Fund helping to sustain and continue its mission.
Felipe Alvarez, Jr. is a special member of the Kernersville Family YMCA known by members and staff for his famous grin. He volunteers two days a week, performing a number of tasks for staff and frequently serves as a right hand man to facilities director, Ian Lee. Previously, a shy young man who kept his conversations short, he now makes new friends almost every time he comes to the Y. Alvarez's presence and dedication genuinely makes the Kernersville Y even more special.
Jack Fleer began volunteering for the YMCA Literacy program, now housed in the Robinhood Road Family YMCA, in 2004. He has taught the English language to 12 students from eight countries across the world. In addition to teaching English, he has helped students purchase a home, get car insurance, study for the citizenship test, write resumes and prepare for job interviews. His dedication has truly impacted the lives of so many.
Michael Spencer's Cultivation Garden has grown into an annual educational program at the Statesville Family YMCA that utilizes community partnerships to address food insecurity. The program provides fresh produce and meals to families, and restorative programming for historically underserved youth. He has also hosted cooking classes for the Y's after school program, an annual cooking competition for teens in summer camp that encourages shopping at local farmers markets and free soup days at several YMCA of NWNC branch locations. In 2023, he hopes to offer support to all YMCA of NWNC gardens, helping address food insecurity and make an impact through fresh and local food.
Charles "Mike" Orr is a longstanding, well known and extremely active member and volunteer of the Stokes Family YMCA. He regularly picks up trash from the parking lots, brings extra water to help keep members hydrated, understands and supports the Y's community outreach and contributes to the Y's Annual Impact Fund, and has even offered rides to those unable to get to the Y. His positive attitude and willingness to serve his fellow members is reflected every time he walks through the door, making him a unique individual who exemplifies the Y's core values.
David Doyle has been part of the Wilkes Family YMCA as long as anyone can remember. He has participated in many Y races and continues to be an integral part of their success. He has volunteered to run, bike and swim the Bandits Triathlon course to ensure its accuracy and during the inaugural Renee Pickard Memorial Race in 2022, helped with course management, securing sponsorships, recruiting participants and volunteers, and keeping others warm. Doyle continues to be a dedicated board member and donor, keeps a running prayer list, and is a Y champion in every way.
Linda Shieh hit the ground running the minute she joined the William G. White, Jr. Family YMCA board. She immersed herself in any opportunity to learn more about the Y and its philanthropic efforts. She regularly contributes ideas, suggestions and advice on new ways to share the Y's mission with the community and further its cause. She is excited to fundraise, volunteers for programs like Bright Beginnings and is always willing to share her Y story with other members. Shieh is a wonderful advocate of the William G. White, Jr. Y and will serve as its co-Annual Impact Fund chair in 2023.
Geraldine Scales is an active member of the Silver Sneakers and Active Older Adults at the Winston Lake Family YMCA REACH Center, who has proven to be an advocate and dedicated volunteer for the Y and community. In 2022, she led the effort amongst the Silver Sneakers and Active Older Adults classes to raise over $3,000 through group or individual donations to the Annual Impact Fund. Scales' story of finding health, wellness and community at Winston Lake gives her the passion and drive to ensure her findings are available for as many people as possible, so they too can reach their God-given potential in spirit, mind and body.
Kayla Matthews and Peyton Jones have been part of the Yadkin Family YMCA's Christmas Blessings program since its inception in 2020. They have dedicated countless hours to ensuring the program's logistics, creating a meaningful experience for the families that attend the toy store set-up at Collide Church. Their compassion for service is contagious as they have recruited the majority of the event's volunteers. Close to 450 kids have been served through the Christmas Blessings program.
Jean Trowbridge is a mainstay in YMCA Youth Development's SwimTYDE program and is the reason TYDE is able to host swim meets. She recruits and organizes officiating crew for each session to ensure meets follow USA swimming guidelines. She also officiates approximately 10 TYDE-hosted swim meets per year, in addition to other swim meets TYDE participates in. In 2022, Trowbridge officiated close to 100 sessions and trained new officials, totaling over 500 hours of volunteer service. Her efforts continue to contribute to TYDE's success.
Through her work at the Forsyth County Sheriff's Office, Susan Frye has supported the registration of over 50 children to YMCA Camp Hanes. Many of these children are in low-income housing in Forsyth County and have not had a camp experience. Frye's efforts have made her a liaison between Camp Hanes, parents and students, helping to create a process that enables all students to enjoy Camp Hanes.
Youth Leadership Award
The Youth Leadership Award is given to a Y member or program participant, under the age of 18 years old, who has shown exemplary service and dedication to the YMCA of NWNC.
YMCA Youth and Government (YAG) is a civic program that prepares high school students for moral and political leadership by giving them the opportunity to learn about and experience government policies firsthand. Historically however, this program has not been accessible to all students–to all voices. 
Through the utilization of a grant from United Way, partnerships with organizations like Dress for Success, and a dedicated team of individuals, the YMCA of NWNC was able to remove the cost and preparation barriers associated with YAG to establish a new delegation at Carver High School.
Following months of hard work and preparation, Carver's first YAG delegation arrived at the four day conference in Raleigh. It was there that they demonstrated their knowledge, skills, growth and their greatest strengths–vulnerability and resilience. In addition to being the newest delegation with no prior conference experience, they were one of three delegations consisting predominantly of people of color. At the 31st annual YAG conference, only 22% of those in attendance were students of color.
While they recognized their differences from other delegations, they allowed themselves to be vulnerable and made their presence known by participating in events, engaging in discussions and consistently putting their best foot forward.
Their attendance and engagement was noticed by hundreds of other delegates, advisors and community leaders, warranting valuable conversations on how we–the Y and other community-based organizations–involve and empower more students of color to have a voice in our democracy.
During the conference's closing session, Carver High School was named the recipient of the Model Delegation award. Being outsiders in every way, these students were elected by their peers as exemplifying the Y's core values and as deserving of the highest accolade awarded to any participating delegation. They were seen, heard and overcame–becoming agents of change.
Carver High School Youth and Government Delegation
Dominque Hill – Advisor
Yasmin Argueta Rios
Jada Brown
Lenny Flores Zavala
Nakil Gardner
Jahannah Jefferies
Asianna Myers
Melvina Robinson
Danae Schafer 
Akilah Tillman