What is a Blessing Box?
The Blessing Box is a box filled with nonperishable food items and basic toiletries for those battling food insecurity and/or housing instability to take items from. All items are anonymously donated and available for the community at any time, day or night. The box is located at the Jerry Long Family YMCA, in our first parking lot on your left off of Jessie Lane Road in Clemmons, NC. We have one rule, take what you need and leave what you can. 
Click here for guidelines and more information.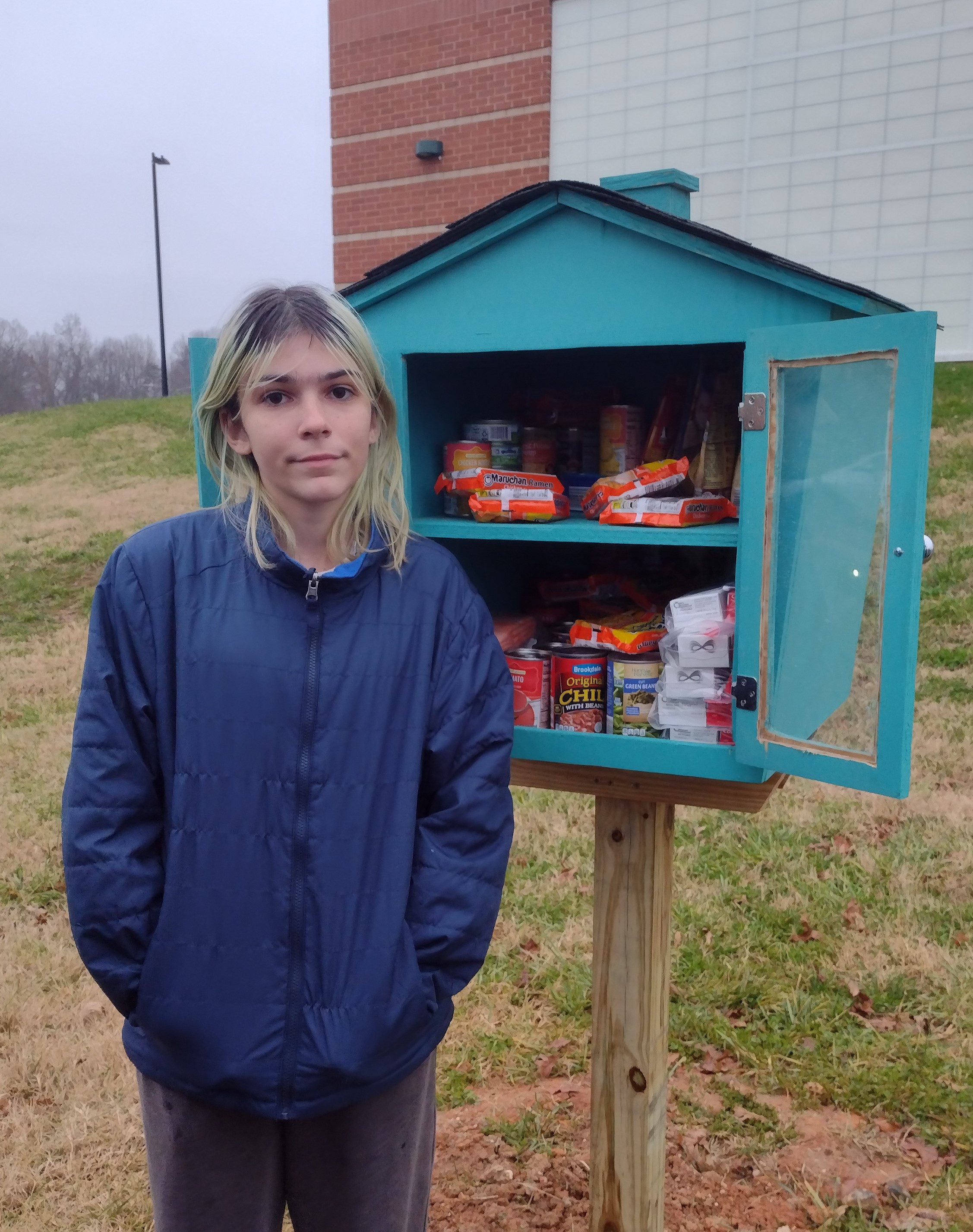 A special thank you to Megan Duggins, Scoutmaster for Troop 964 and her scouts for making this Blessing Box a reality. One of Mrs. Duggins' scouts, Amber Feuerberg took this on as her Eagle Scout Project. She not only fundraised the project but also worked to complete the build in its entirety over the course of several months. We would like to thank Amber for all of her hard work with the creation of the Blessing Box!
We also would like to thank the Lewisville-Clemmons Chamber of Commerce for helping us with the ribbon cutting and the Jerry Long Family YMCA Community Engagement Committee for determining the need for this Blessing Box in the Clemmons community.
Questions? Please contact Miranda Wyatt, Executive Director at m.wyatt@ymcanwnc.org or 336 712 2000.