Winston-Salem, NC (July 13, 2023) – In 1993, Whitney Houston's I Will Always Love You topped the pop charts, Jurassic Park was changing the film industry, Beanie Babies were first introduced by Ty Warner and in Clemmons, North Carolina the Jerry Long Family YMCA opened its doors for the first time. The Jerry Long Family YMCA is celebrating its 30 year anniversary all month long with a 30x30 fitness challenge, specialty training boot camps, fun group exercise classes and birthday cake in the lobby on its birthday, July 19.
"In Clemmons the Y is more than a gym, it's a place of community," said Miranda Wyatt, executive director of the Jerry Long Family YMCA. "As the needs of the community have shifted, our mission has shifted as well. Today we work to ensure everyone has the tools they need to reach their full potential—whether that's through a swimming lesson, a game of Bingo or time spent in our community garden—we're here for you and your family."
The Jerry Long Family YMCA first opened on July 19, 1993 and welcomed over 1,500 people. Later that year, as membership quickly increased, conversations regarding the building's expansion began. Now, in 2023 the Y serves over 15,000 members and has undergone more than seven renovations.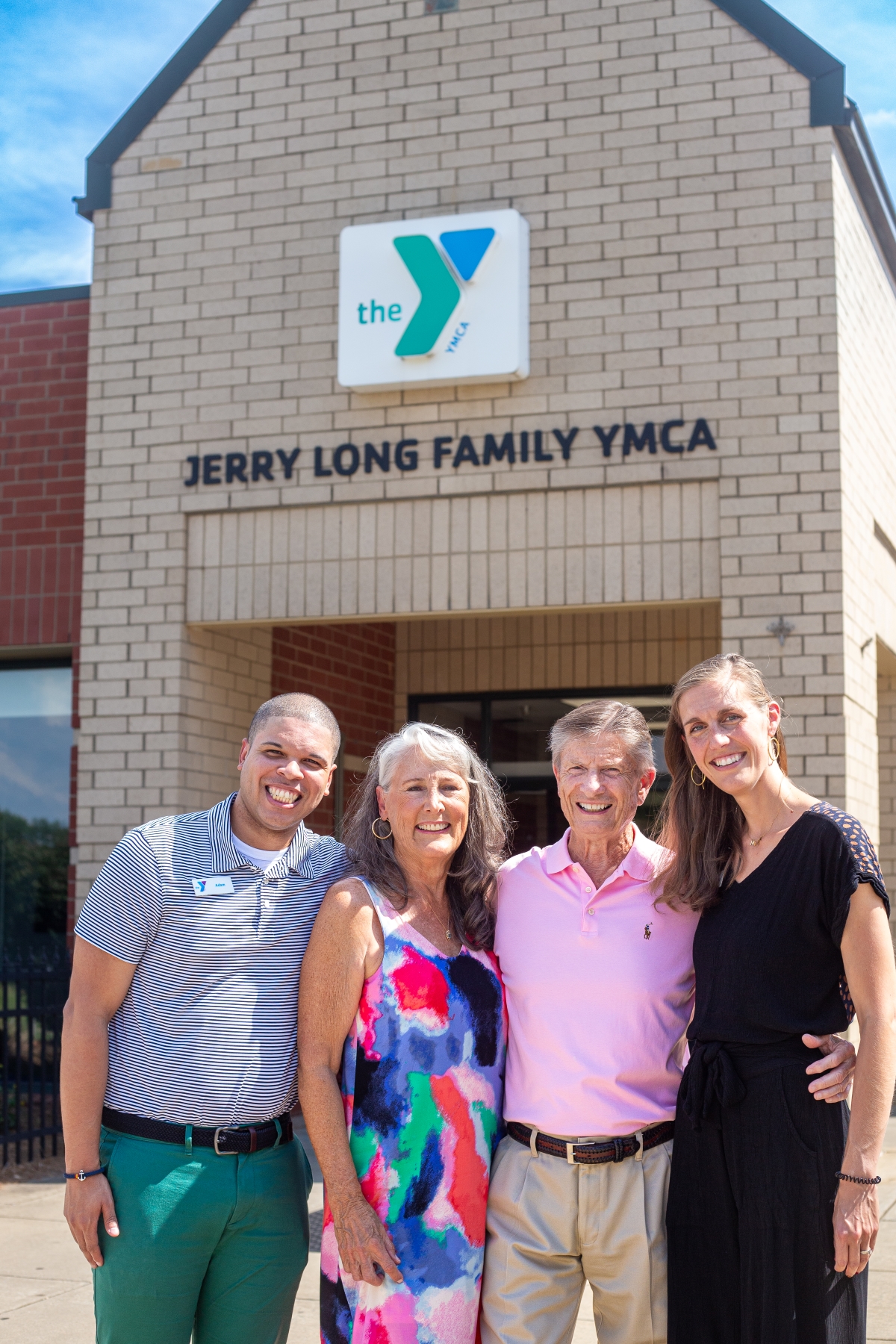 "While the Jerry Long Y looks different physically, its mission and ability to connect our community has remained the same," said the Jerry Long YMCA's first executive director, Dana Marske. "No one is turned away from the Y, regardless of their background. It is an organization that prioritizes the welfare of others and invests in its community. I am fortunate to be part of a YMCA that continues to make a difference in people's lives."
Serving as a hub for the Clemmons community, the Y regularly partners with the Village of Clemmons to host events like farmers markets, movie night and the Dirty Dozen 5K Obstacle Mud Run & Fun Run, and the Lewisville-Clemmons Chamber of Commerce for its annual Clemmons Community Day.
Focused on meeting the community's needs, the Jerry Long Y provides health opportunities for the community like LIVESTRONG® at the YMCA, a program that supports cancer survivors as they reclaim their health, YMCA Diabetes Prevention Program to help adults reduce their risk of developing type 2 diabetes, and blood drives.
Other programs that serve the community include those financed by the Jerry Long Family YMCA's Annual Impact Fund, including Bright Beginnings, which provides children with the supplies, clothing and confidence they need to start the new school year, Warrior Sports which allows differently-abled children to participate in sports, and Reaching Our Potential, a free teen membership that provides a teen with a healthy and safe place to go after school. In 2022 alone, the Y gave $261,456 back to the community via its programs, scholarships and community outreach. In 2023, it hopes to contribute even more.
###
About the YMCA of Northwest North Carolina
The YMCA is one of the nation's leading nonprofits strengthening communities through youth development, healthy living and social responsibility. The YMCA of Northwest North Carolina engages more than 115,000 men, women and children annually – regardless of age, income or background – to nurture the potential of children and teens, improve the community's health and well-being and provide opportunities to give back and support neighbors. Anchored in communities across seven counties, the Y has the long-standing relationships and physical presence not just to promise, but to deliver lasting personal and social change.