Your Gift in Action
Together We Make a Difference
2023 YMCA Annual Impact Fund Highlights
Your Impact Over the Last Eight Months
Your support of the Jerry Long Family YMCA's Annual Impact Fund ensures the sustainability of life-changing programs and opportunities for all in our community.
THE COMMUNITY IMPACT OVER THE LAST YEAR: Because of you and your generosity we have distributed over $232,817 so far this year back to the Clemmons community and into YMCA programs.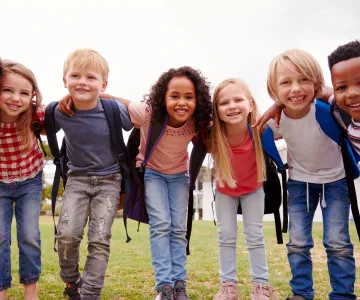 Before and After School Academy
We served 294 participants in our Before and After School programs and have distributed $67,190 in financial scholarships.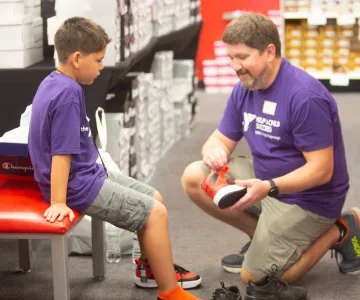 Bright Beginnings
We provided new clothes, shoes, backpacks, and school supplies to 68 students in the Clemmons community.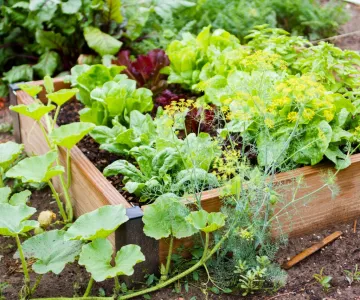 Community Garden
Over 1,006 pounds of fresh, organic produce donated to the Clemmons Food Pantry from the Jerry Long Family YMCA Community Garden to help with food insecurity.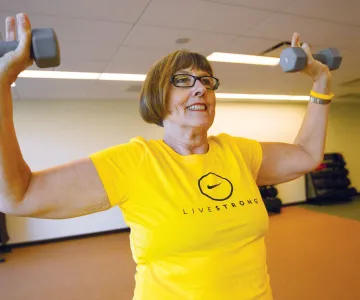 Evidence-Based Health Initiatives
In 2023 so far, we have served 209 participants in our Evidence-based Health Initiatives across the YMCA of Northwest North Carolina. With over $27,200 provided by the Annual Impact Fund, programs like LIVESTRONG® at the YMCA, a 12-week program for cancer survivors and their families, continues to be offered at no cost.
Membership and Financial Scholarships
So far this year, we have awarded $109,642 in financial scholarships thus far and currently have 15,614 members at the Jerry Long Family YMCA.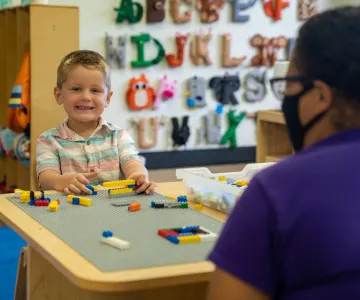 Preschool Enrichment Academy
So far this year, we have served 274 kids in our Preschool Enrichment Academy and provided $8,175 in financial assistance over the last eight months.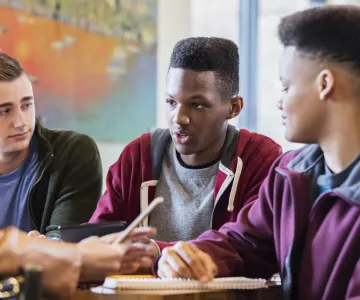 Reaching Our Potential
We have served 69 teens from the Clemmons community actively enrolled in our Teen Referral Membership initiative. Over 400 teens across our association are enrolled in this initiative for at-risk teens.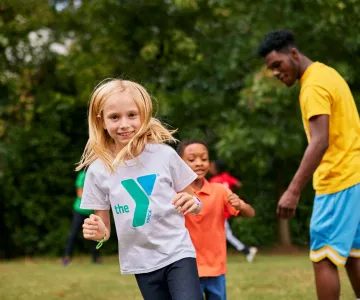 Summer Day Camp
We served approximately 2,110 kids in our Summer Day Camp (K-5 and Teens) and distributed $35,478 in financial assistance.
Swim Lessons
So far this year, we have served 1,083 kids in our swim lessons program and have provided $519 in financial assistance.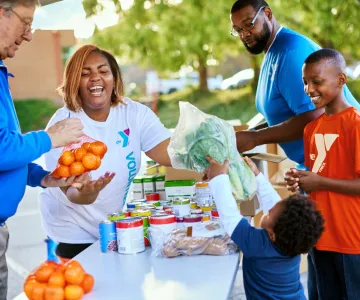 Volunteers
409 volunteers serving 2,871 hours at the Jerry Long Family YMCA and in the Clemmons community so far in 2023.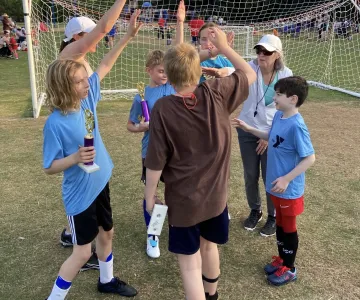 Warrior Soccer
We served 16 participants in Warrior Soccer, our INCLUSIVE co-ed youth sports league for players of all abilities, because of donors like you.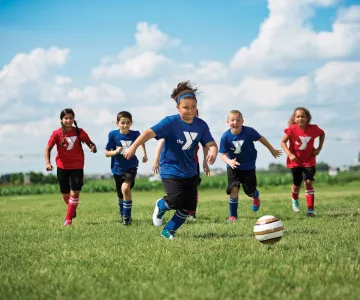 Youth Sports
We served 3,206 kids in our sports programs and we have awarded $1,956 in financial assistance so far this year.
2023 Annual Impact Fund Branch Goal: $235,000
Branch Raised Over the Last 8 Months: $218,000
Branch Awarded Over the Last 8 Months: $232,817
Branch Now at Goal as of October 18, 2023: $235,461
YMCA Mission: "Helping all people reach their God-given potential in spirit, mind and body."