The YMCA of Northwest North Carolina's commitment to Diversity, Equity, and Inclusion serves as a compass as we work alongside communities to drive social progress and positive change for all.
Staff and volunteers are at the heart of this organization, and the DEI work. No matter how you help, you are creating a feeling of connection and enriching the lives of people in our communities. We offer numerous trainings to better our staff and volunteers' DEI journey.
See the links below and to the right for training opportunities and videos:
Employee Resource Groups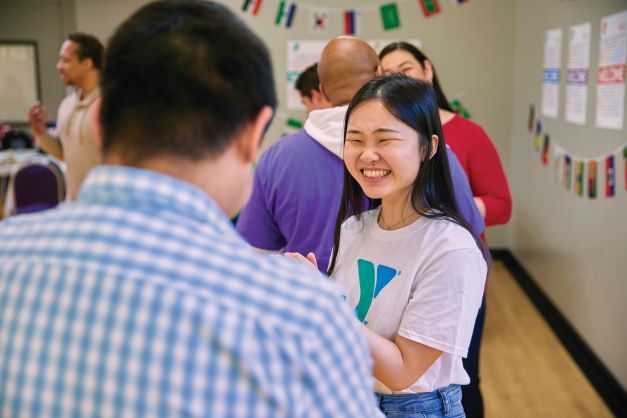 At the YMCA of Northwest North Carolina, we believe our employees and volunteers are our most valuable assets in our effort to strengthen the foundations of communities. To emphasize our commitment to a diverse and inclusive environment, we invite all employees and volunteers to participate.
These employee-led groups (Employee Resource Groups) provide a space for people to network, mentor one another, share their knowledge and experiences, participate in personal and professional development, enhance their leadership skills, inform strategic decisions, and provide consultation when needed – all while building meaningful connections across our YMCA and across the national movement.