Boys and Young Men of Color Vision Statement
"To build and invest in pathways to success that inspire and transform personal identities so that boys of color reach their full potential"
Overall Goal: Improving the Outcomes for Boys and Young Men of Color 
Since the launch of the YMCA of the USA initiative in 2018, the YMCA of Northwest North Carolina with 25 other Ys in 26 cities and 16 states have been working to improve outcomes and impact more Boys and Young Men of Color in the communities we serve across the Y movement. We have increased our reach and are now in 54 cities and 25 states. In partnership with YUSA and other Ys, we are particularly focused on reducing school truancy and chronic absenteeism, improving graduation rates and helping them establish career pathways to ensure their economic mobility.
What We are Working on at the Local Level
In accordance with our Diversity, Equity, and Inclusion Vision Statement, the YMCA of NWNC will improve the well-being of Boys and Young Men of Color through intentional Youth Development programming with a focus on inspiring and transforming lives and setting the pathway for successful adulthood within the communities we serve. 
Our Four Areas of Focus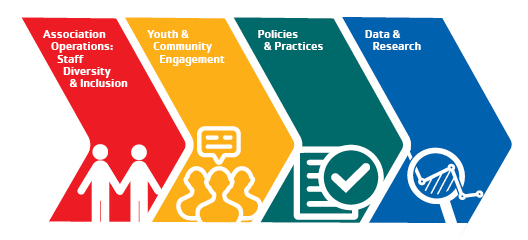 New Initiatives from Our Work
Community Support
Our Teen Referral Membership Initiative - REACHING OUR POTENTIAL: A new YMCA of NWNC initiative that gives youth in crisis a free YMCA membership and access to other opportunities at the Y.
Education
Our new Teen Talk Series - Let's Talk: This is America. We will host Teen Talks throughout the year in partnership with community organizations on hot topics for middle and high school students based on feedback from teens in our programs and communities we serve.
Advocacy
Advocating for our Boys and Young Men of Color by partnering with local schools and other organizations to meet and network with minority students. Some topics of discussion:
What is your personal brand?
Building confidence and personal strengths
And so much more!
Click here to view other Teen Programs and Career Opportunities in our Association, including Youth and Government and Black and Latino Achievers.
If you'd like more information about BYMOC, please contact Adam Cardwell at a.cardwell@ymcanwnc.org or Jennifer Cleary at j.cleary@ymcanwnc.org.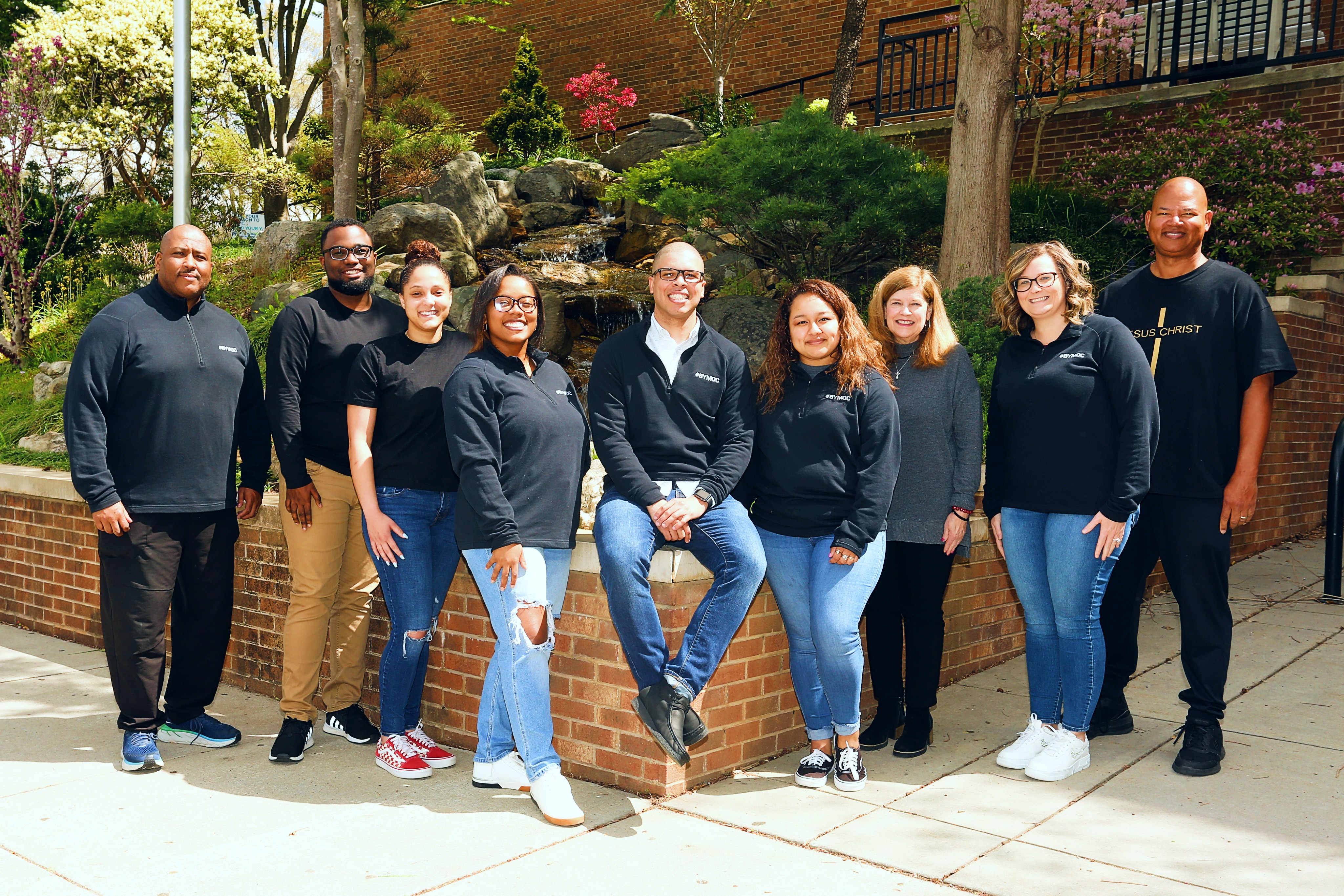 Meet Our YMCA of NWNC BYMOC Committee Team
Jennifer Cleary, Chair
Senior Director of College and Career Programs
Adam Cardwell, Past Chair and Adviser  
Associate Executive Director
Daulton Bynum
Associate Sports Director 
Chris Chunn
Executive Director of Education and Swim
Richard V. Daniels, Sr.
Vice President of Community Engagement and  Executive Director
Darryl Head
President and Chief Executive Officer
Jessica Long
Vice President of People & Culture
Jason Lagesse
Grant and Evaluation Director
Sabrina Lawrence
Regional Director of Wellness Experience
James McCorkle
Sports Director
Jamie Post, Recorder 
District Administrative Assistant
Lauryn Scales
21st Century Program Director
BYMOC Local and National Partners
Local Partners
Action4Equity
Alexander County Schools
Davie County Schools
Forsyth County District Attorney Office
Forsyth County Sheriffs Department
Hispanic League
Iredell Statesville Schools
Latino Community Services
My Brothers Second Chance
My Brother's and Sister's Keeper of Winston-Salem
Stokes County Schools
Wilkes County Schools
Winston-Salem/Forsyth County Schools
Winston-Salem Police Department
Winston-Salem State University
Yadkin County Schools
National Partners
Algorithm- Hello Insights 
Brookings Institute 
Cities United 
Clarity Research 
Coalition of Schools Educating Boys of Color 
Commission on the Social Status of Black Men and Boys 
Harvard's Opportunity Insights 
My Brother's Keeper Alliance – The Obama Foundation
National Park Service 
Public Schools
The Equity Innovation Center
The National League of Cities