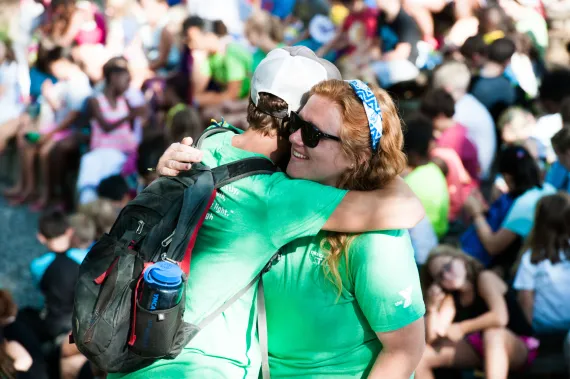 Camp memories last a lifetime. YMCA Camp Hanes alumni love to share camp stories, stories and experiences!
 
Joining the YMCA Camp Hanes Alumni Association allows you to reunite with friends and staff, while networking with thousands of other alumni, learning about upcoming alumni events, staying informed on current projects, and supporting the organization.
 
Plus, YMCA Camp Hanes Alumni Membership is FREE!
 
What you will receive as Alumnus:
Alumni Newsletter
Invitations to special events and reunions
Volunteer opportunities
Reconnect with old friends and have the chance make new friends
Stay connected through our Alumni Facebook page
Connect & Share
Since its creation, YMCA Camp Hanes has been a part of so many campers' lives. Join the conversation and connect with YMCA Camp Hanes and other alumni on our Facebook page. Tell us your stories, share your ideas, send us your pictures, and let us know where you are now. If you don't have a Facebook account, we would love to hear from you via email to jen.deridder@ymcanwnc.org!